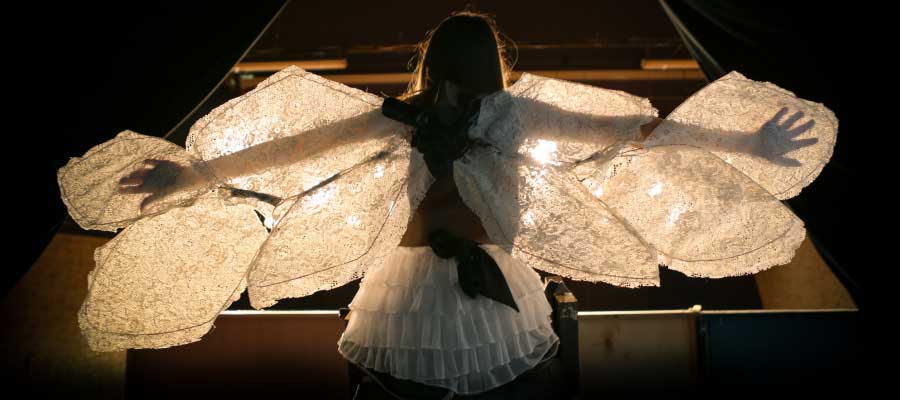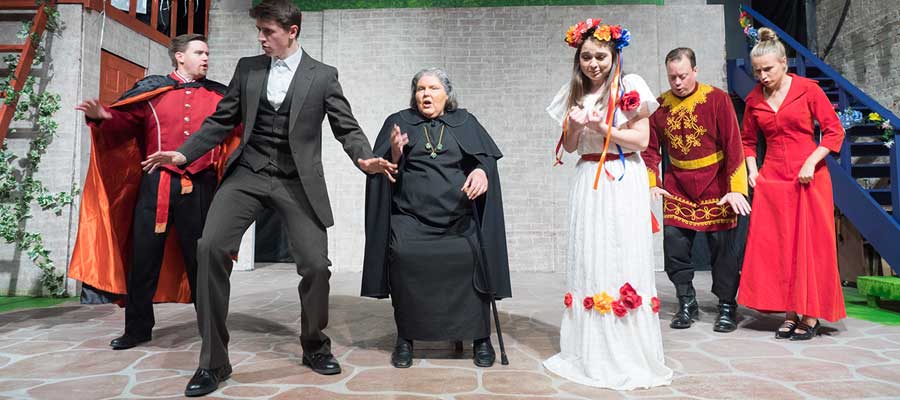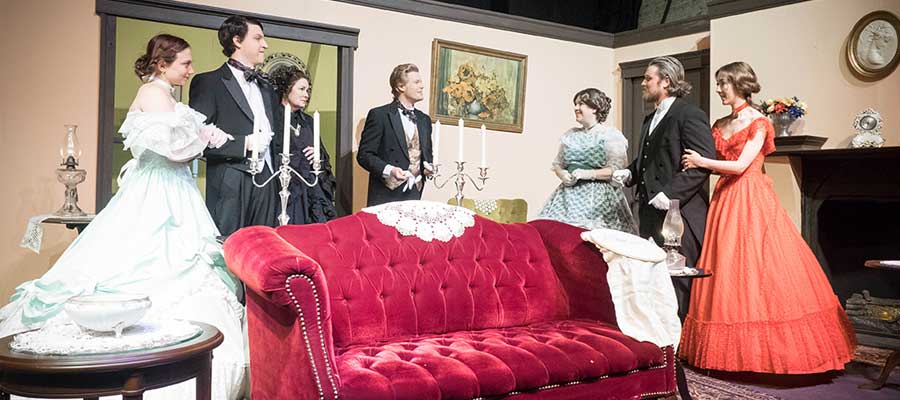 Come join the fun at the Playhouse on Main!
Underneath the Lintel Advances to National AACTFest
Preview Performance - Friday, June 9, at 7pm
By Glen Berger


Directed by Paula Mabry
Starring Kris Lee

Winner 2023 Warren McDaniel Best Production, Mississippi Theatre Association
Winner 2023 Best Production, Southeastern Theatre Conference Festival
Underneath the Lintel is heading to the American Association of Community Theatre Festivals in June, after winning the Warren McDaniel Best Production at the 2023 Mississippi Theatre Association Festival in January and the Best Production, Southeastern Theatre Conference Festival in March. The show also won Best Director for Paula Mabry, Best Actor for Kris Lee, at both MTA and SETC. At MTA, the show also won two technical awards, including one for SCT charter member Edwin Ellis.

Tickets are available online by clicking here (where you can also find many more details about the show) or by phone at 662.323.6855.

In this gripping ghost story, an eccentric librarian (played by Kris Lee) discovers a weather-beaten book in a return bin — 113 years overdue. Sparked by a message left in its margins, he embarks on a magical quest that takes him around the world and 2,000 years into the past. With astonishing twists and turns, "Underneath the Lintel" draws audience members into an unforgettable odyssey via a one-man monologue.

Project P.L.A.Y Returns to the Playhouse
Performances - June 27-July 1
After several years away, our summer youth theatre workshop Project P.L.A.Y. is finally BACK, bringing a June of fun, learning, and kid-fueled excitement.

This year's program, sponsored by our friends at Starkville Pediatric Clinic, will run throughout the month of June, with meeting times generally in the afternoons on weekdays for several hours at a time. The program caps off with a week of performances June 27-July 1.

During Project P.L.A.Y., our students work together to learn their lines, rehearse their scenes, build their own props, work on their own set from the ground up, and create their own costume pieces, all while building cooperation skills, self-confidence, and innovative problem-solving. And every sign-up for Project P.L.A.Y. is 100% free.

SCT loves the energy and creativity that our Project P.L.A.Y. performers and crew members bring to our stage, and we hope you and your young superstars will join us this summer to be part of the action!
Our 2022-2023 Season Sponsors
Thank you to our 2022-2023 season sponsors. Their generous support allows us to continue providing quality, award-winning entertainment to you season after season.