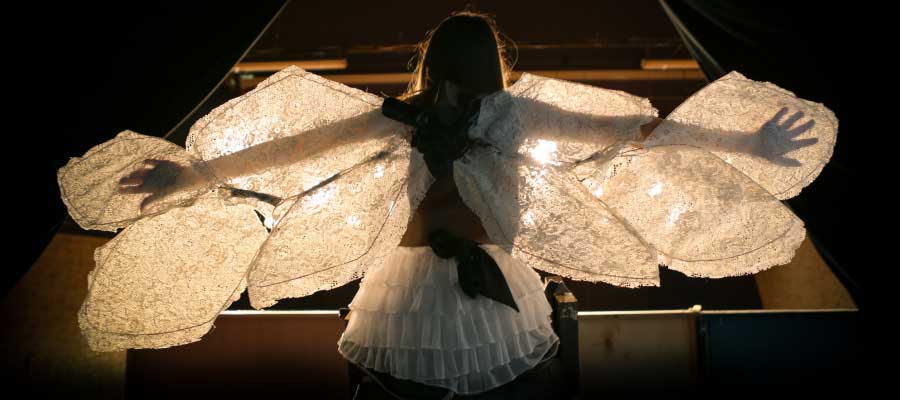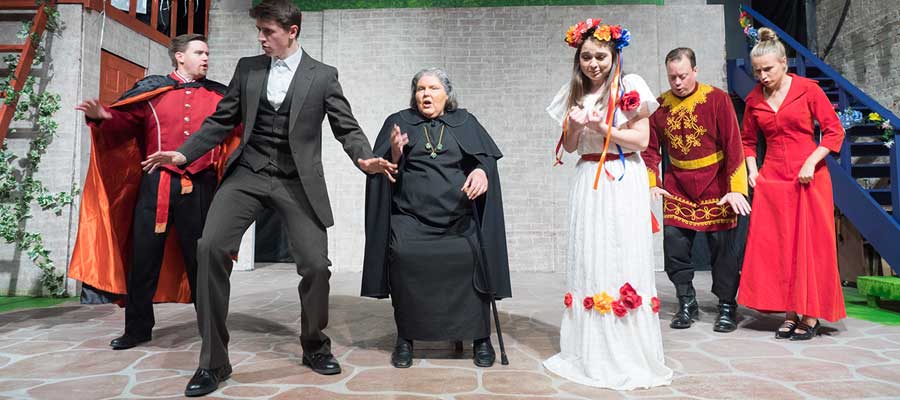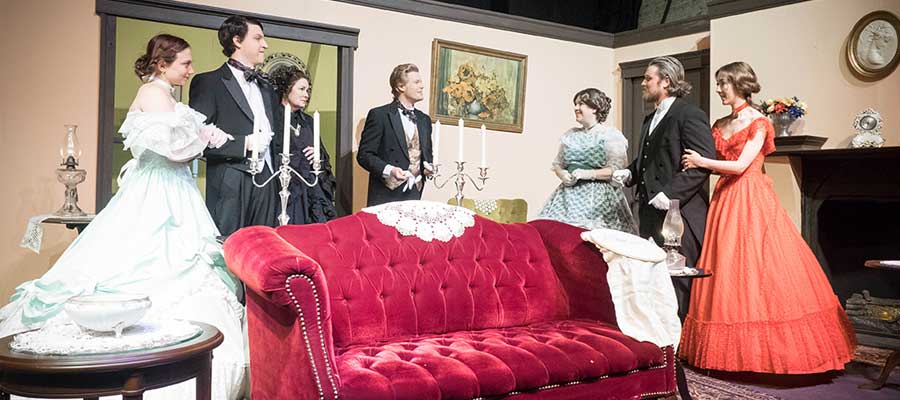 Come join the fun at the Playhouse on Main!
Underneath the Lintel
By Glen Berger

January 12, 2023
Preview Performance – Starkville Community Theatre Playhouse on Main
January 14, 2023
Mississippi Theatre Association Festival – The Lyric, Tupelo
Directed by Paula Mabry
Starring Kris Lee

For one night only, the Starkville Community Theatre stage will host a performance of its competition-bound one-act play Underneath the Lintel, onstage at the Playhouse at 7 p.m. on Thursday, January 12.

Tickets for the show are availble online by clicking here, or over the phone at 662.323.6855. 

In this gripping ghost story, an eccentric librarian (played by Kris Lee) discovers a weather-beaten book in a return bin — 113 years overdue. Sparked by a message left in its margins, he embarks on a magical quest that takes him around the world and 2,000 years into the past. With astonishing twists and turns, "Underneath the Lintel" draws audience members into an unforgettable odyssey via a one-man monologue.

Terms of Endearment
By Dan Gordon, adapted from the novel by Larry McMurtry
and the screenplay by James Brooks

February 16-19 and February 23-25, 2023
Directed by Christopher Walrath
Featuring Ryan Bergman, Larry Graves, Jessica Jolly, Jacob King, Regan Plunkett,
Sara Wade and Elizabeth Williams

Adapted from the Pulitzer Prize-winning novel by Larry McMurtry and the Academy Award-winning 1983 film by James L. Brooks, this comedy-drama follows the 30-year relationship between a mother and daughter, full of laughter, tears, courtships, grandchildren, the unbreakable bonds of family, and the endurance of love through some of life's hardest moments.

**This production contains strong language & some adult themes and is intended for mature audiences.

Our 2022-2023 Season Sponsors
Thank you to our 2022-2023 season sponsors. Their generous support allows us to continue providing quality, award-winning entertainment to you season after season.